Worship Anew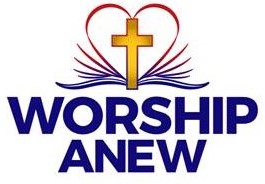 "Worship Anew" is an abbreviated worship service that can be viewed over the internet.  One of our members, John Johnson and/or Carolyn Valerius, gathers individuals together once a week in the retirement communities and nursing homes throughout Manhattan and shows a video.
The schedule is as follows:
Mondays at 3:30 PM at Via Christi Village, 2800 Willow Grove Road, Manhattan, KS 66502

Tuesdays at 2:30 PM at Stoneybrook Retirement Community – Health Care, 2025 Little Kitten Avenue, Manhattan, KS  66503

Every 2nd and 4th Wednesday of the month at 4:00 PM at Meadowlark Hills Living Room, 2121 Meadowlark Road, Manhattan, KS  66502.  (John Johnson is also at the Meadowlark Hills Living Room on the 1st, 3rd, and 5th Wednesday of the month at 4:00 PM showing a Video Bible Study from the Men's Network of the Lutheran Hour Ministries.  Click on Men's Network Bible Studies for more information.)
Click on Worship Anew for more information.