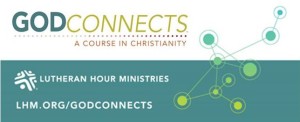 Our New Member Class, also known as our Inquirer's Class, is taught twice a year by our Pastor Schmidt.  There are six sessions, each lasting 90 minutes.
We will meet on Sundays, 2:00-3:30 PM, in the Fireside Room.  We will meet on August 27, September 10, October 1, November 5, and November 12.  Please RSVP with Pastor Schmidt or the church office.
Videos from God Connect will also be part of the class.  To watch the videos online, click on God Connects.