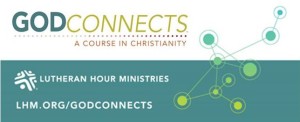 Our New Member Class, also known as our Inquirer's Class, is taught twice a year by our Pastor Schmidt.  There are six sessions, each lasting 90 minutes.
The next session begins on Sunday, September 23, 2:00-3:30 PM.  We will meet in the Fireside Room.
Videos from God Connect will also be part of the class.  To watch the videos online, click on God Connects.