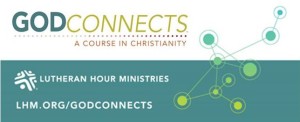 Our New Member Class, also known as our Inquirer's Class, is taught twice a year by our Pastor Schmidt.  There are six sessions, each lasting 90 minutes.
We will meet on Sundays, 2:00-3:30 PM, in the Fireside Room.  We will meet on August 27, September 10, October 1, November 5, and November 12.  Please RSVP with Pastor Schmidt or the church office.
Videos from God Connect will also be part of the class.  To watch the videos online, click on God Connects.

We are in the Riley County Parade – July 27.
Will you walk in the parade with us?
You can sign up in the church narthex.
It's a good idea to bring candy to distribute to children on the parade route.
Meet in the Dillard's Parking Lot, on the north side of the mall,
on Thursday, July 27th, between 5:00 and 5:30 PM.
The parade starts at 6:00 PM.
We will also have a booth at the Fair at CiCo Park.
Christ Lutheran of Manhattan will staff the booth on Thursday and Friday.
St. Luke's will staff the booth on Saturday, Sunday, and Monday from 5:00 PM till 9:00 PM.
We are asking people to serve 2 hour shifts.
You can sign up in the church narthex.
We will be passing out stadium cups, magnets, and pencils.
This is a picture of the banner that will be in the parade and at the fair booth.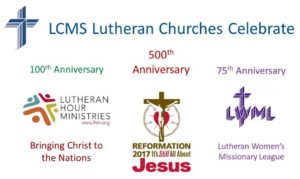 We will be honoring our military and all those who have served, past and present, at our worship services on July 1 and 2, 2017.
To our military men and women: Please wear your uniform in accordance with your branches' policies for uniform wear.  If you are unable to wear your uniform, we encourage you to wear something that symbolizes your service to our country.
To our non-military men and women:  Please wear something red, white, and blue.