Lent is a season of penitence, reflection, prayer, and catechesis.  Lent is 40 days long, but does not include Sundays.  It begins with Ash Wednesday on March 1, 2017.  For more information about Lent, please click on Worship/Congregational Life – Church Year.
Every Wednesday during the Lenten season we have a midweek worship service at 7:30 PM.
For our Ash Wednesday service, we also have the Imposition of Ashes and Holy Communion.
The sermon theme for the 2017 Lenten Midweek Services will be the 10 Commandments.  We will cover them in reverse order.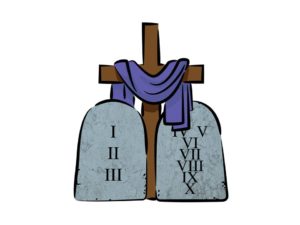 St. LUKE'S ANNUAL
LLL PANCAKE SUPPER
Feb. 12th, 2017
 4:30 – 6:30 PM
A freewill offering helps support Kansas LCMS students attending a LCMS synodical school or seminary preparing for full time church work.   The many Kansas LLL pancake and soup suppers helped provide over $28,000 shared by 20 Kansas students this school year.